Calvert Library will use your email address to remind you about this event and from time to time, to inform you about other related events that you might be interested in.
Tween Kaleidoscope Movie Making (PF)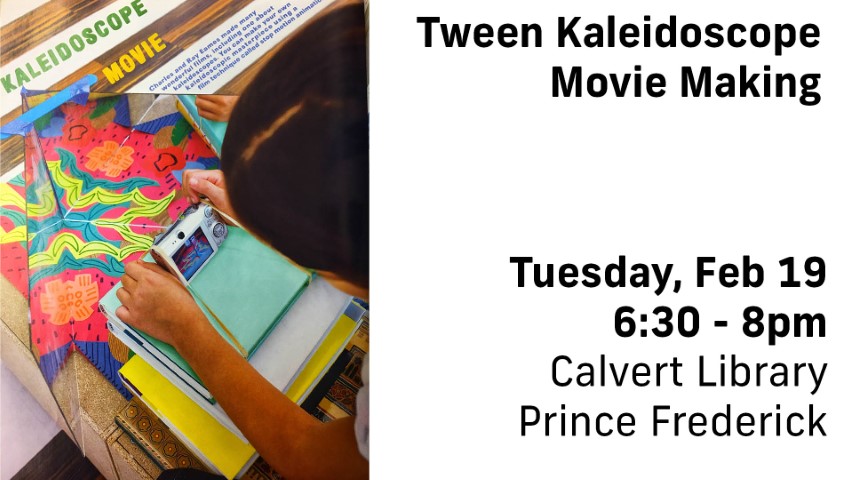 Event Type: Tween Event
Age Group(s): Tweens
Date: 2/19/2019
Start Time: 6:30 PM
End Time: 8:00 PM


Description:

Tweens will combine traditional art-making with technology to create interesting movies.

Library: Calvert Library Prince Frederick
Location: Combined Room - 2 & 3
Contact: Shannon Storm
Contact Number: 410-535-0291
Status: Closed

Please Note
Attendee must be between the grades of 5 and 7.

Attendee MUST Give 24 HOUR Cancellation Notice to Allow Others on the Waiting List to Attend.

---